Entries for month: October 2012
Update October 15, 2012
Today's update is about the material used by Birgit Pauli-Haack during the event. 
Click here to watch the slideshows.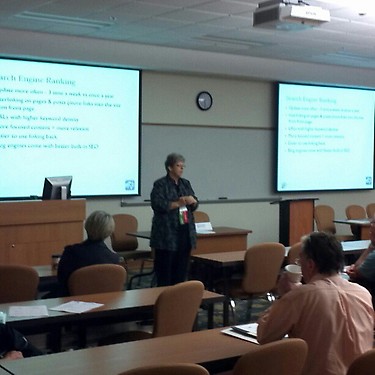 What is it that really excites you? What it is that stirs your passion, gets you going?
Is it something you make? Something you do? Is it some service you perform for others? Some talent you have? Find out how to grow a business from avocation to vocation at the Turning Your Passion-2-Profit entrepreneurial trade show and seminar.
Set for Saturday, October 13, 9 a.m. to 2 p.m. at Florida Gulf Coast University, the conference is organized the Small Business Development Center at FGCU and Southwest Florida Business Today and will feature as keynote speaker Jerry Ross, lifelong entrepreneur and Executive Director of the National Entrepreneur Center in Orlando.
Find out more details about the workship and register here.