Third Party Integration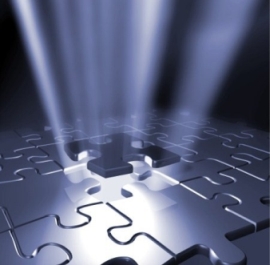 Putting all the pieces together to get the best bang for your marketing buck can be a frustrating journey, to say the least.  There is a mind-boggling array of online tools and applications that you can choose from to enhance your online presence, and build a foundation for reaching out to and staying connected to the people who need your service or product.  
Of course, there is also a mind-boggling list of questions that you can ask yourself when attempting to make sense of it all:  What are the best tools for my business or organization? How do I keep track of client or donor activity?  Can my e-mail marketing service tie-in to my contact management system?  What about tracking event attendees?  How can I create and manage surveys and responses?
Let us help you bring the pieces together, and kick your marketing efforts into high gear. Here a just a few of the third party applications we can help integrate and manage for your organization:
Salesforce - Customer/Constituent Relationship  Management (CRM) 
MailChimp - E-Mail Marketing & List Management
Eventbrite - Online Event Management  & Ticketing Service
SurveyGizmo - Online Survey & Questionnaire Tool


Interested in learning more about e-mail marketing? Click the links below to read our related posts:
With 93% of all American adults using e-mail as their primary online communication tool, any content distribution strategy will need to include e-mail marketing solutions. So it is no wonder e-mail subscriptions for blogs and other sites are important and need to be optimized.  Read more...
E-mail newsletters are hotter than ever. They™re a great extension of your business™ or organization's communication toolkit, and offer you, and your clients, an excellent channel by which you can reach potential and existing customers. Of course, before you create and send your e-mail newsletter, you™ll need to have relevant and timely content, or news, to share with your readers. The more content and news you generate, the more readers, or subscribers, you'll be able to attract and keep. Read more...