Each year she packs her bags and launches off to join other tech whizzes helping nonprofits advance in the digital spaces and, so, 16NTC is an event for Relevanza's Birgit Pauli-Haack.
16NTC (hashtag, #16NTC) is the annual Nonprofit Technology Conference, produced and hosted by NTEN, the international NonProfit Technology Network, wide-ranging and very active support and research organization specifically geared to help nonprofit organizations increased effectiveness online and with the many digital tools available today.
The year the conference is being held in the very heart of the tech world, San Jose, California.
"The Nonprofit Technology Conference (NTC) is the nonprofit sector's signature technology event," explains NTEN. "We assemble over 2,000 of the best and brightest nonprofit professionals from around the world. Together, they collaborate, innovate, and discover new ways to spark change with technology.
"With over 100 sessions exploring technologies, best strategies, and pressing issues; an exhibit hall highlighting the latest nonprofit products and services; and networking events every evening."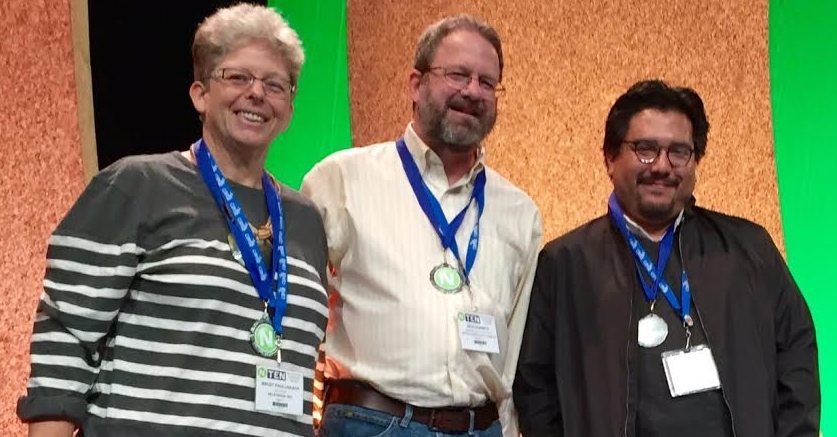 Pauli-Haack is not only attending the conference, where she is one of its stars – singled out at the 2015 conference for her special contributions – she's also part of the team raising money to provide scholarships for nonprofit executives to attend the conference.
Pauli-Haack has long been involved in helping nonprofit organizations advance online and it's no secret Relevanza has a soft spot in its corporate heart for organizations working to improve the world.
As part of her on-going effort back on the ground in Southwest Florida – and in conjunction with another and separate international organization, NetSquared – Pauli-Haack organized what is now known as Tech4Good SWFL, a monthly gathering in Southwest Florida which provides a space and time for nonprofit leaders to share their own ideas and learn new trends and techniques for advancing their online presence and mission.
Pauli-Haack was also named in 2015 and 2016 a North American Ambassador for the NetSquared organization an international volunteer network of TechSoup. And she'll spend Monday and Tuesday meeting with other Netsquared ambassadors at TechSoup Headquarters in San Francisco.
You can keep up with her at 16NTC on Twitter @NPTechData or her personal Twitter @bph.
You can follow the many resources of 16NTC itself on Twitter, Facebook, GooglePlus, LinkedIn and through emails, blogs and newsletters.
This article by Steve Hart, first appeared on Relevanza.com 

---
Also published on Medium.