Take a Tour: 2011 Naples Writers' Conference Online
Together with the Chairperson, Fantasy Author Sandy Lender, we teamed up and revamped the website for the Authors & Books Festival Site, and integrated all the online tools to market the event early and often: A WordPress Blog, Evenbrite for online Registration and Attendee administration, Mailchimp as e-mail marketing system, Twitter integration with other Naples Press Club announcements and its own Facebook page allows for a multitude of opportunities to interact with the writers, publishers, presenters, friends and followers.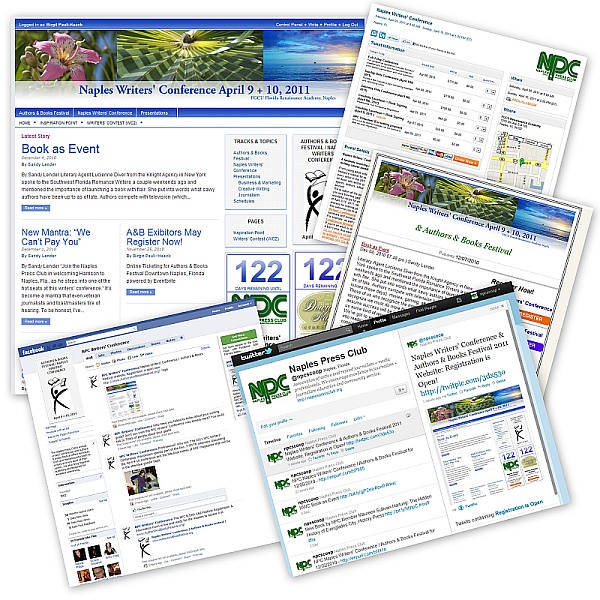 Earlier this year we created a Google Map for the Downtown – 5th Avenue Merchants that participated in the Authors & Books Festival 2010 and we hope we will be able to augment it with some additional features. For next year we will include Foursquare & Gowalla, too.