Facebook Business Pages: A Primer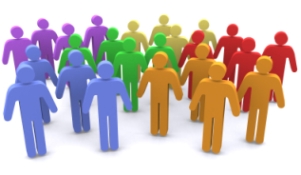 If I build it, they will come — maybe?
So, you've jumped into (or, are thinking about jumping into), the social media fray to expand your business or organization's online marketing horizons, by creating a Facebook business page. Good for you! You're on the right track, so congratulate yourself. A lot of small business owners or organizations don't even bother to create a page — they're simply not on? Facebook, (or online, for that matter).
Formerly known as a fan? page, a Facebook business page can provide greater visibility and interaction amongst your community of users, members, customers, fans, etc., and expose your organization to an even broader audience. But, just because it's there, doesn't necessarily guarantee your page will garner the attention it needs to thrive. With that in mind, rather than detailing the mechanics of creating a Facebook business page, this post will talk about some of the expectations you should set for the launch of your page, and building the momentum. (In case you are interested in the mechanics of creating a business page, you can check them out here.)
It's a process.
Getting people to like? (or, become a fan) of your page, isn't as easy as it may seem. Just because you've created a business page doesn't mean people are going to automatically flock towards it in droves and like? it, as soon as it hits the airwaves. In fact, quite the contrary may be the case. Disappointing, right? Think about it another way. Hopefully, in your other business-building efforts, whether they be developing a website, e-mail marketing, blogging, using other social media outlets, etc., you've had a plan to launch and grow each one of those efforts.
Your Facebook business page is no different. In order to flourish and become the hub of activity you want it to be, you need a plan, you need to work that plan, and incorporate it into your ongoing marketing processes. Make sure your core audience knows about your Facebook page, and invite them to it, encourage them to like it, and start spreading the word. People need to be lured to your page.
Assuming you have an opt-in e-mail list, definitely send out an invitation to your subscribers via e-mail (do this several times, over time) letting them know about your business page and encouraging them to join or "like". Ideally, provide them with a description of the page and an incentive to join. Be sure to have the Facebook logo/badge appear in your e-newsletters. And, don't forget to include a link to your business page in every e-mail you send out.
Invite visitors to post their comments, links and photos. Remember, users have to like? your page in order to interact with your page in this way. Pay attention to the folks who are visiting your page on a regular basis, posting comments, and tagging you on other pages. These are the folks who will get the word out.
Appeal to your core audience — those who know you.
When embarking on the launch of your Facebook page, remember that you already have a cheering section, or a core audience — every group (hopefully!) does! These are the people who are or may eagerly become active in the quest for change, for leading related efforts and initiatives, and for getting others excited and spreading your organization's message. Reach out to these folks first, and get them involved in talking about your business page. And, build your promotional army by hand selecting the major players, (i.e., sponsors, endorsers, major donors, advertisers, etc.), sending them messages thanking them for their support, and then telling them that you need their help. Make them feel important and like they're a vital force behind whatever you're doing. Get them talking about you and tagging you in other places on Facebook. These types of actions increase trust in your "brand" and build your credibility, (in other words, it gives you "street cred").
Keep in mind that these folks are usually the ones with very large social networks on sites like Twitter or Facebook. Ask them to use Facebook's Suggest feature to suggest? that their friends "like" your page. BUT — don't forget to reciprocate; it's not all take and no give. Help your organization by showing a willingness to help your fellow warriors who are on a similar quest.
Make your business page a forum.
Bottom line, no one wants to join a group where they don't have a voice. They want to interact with others who have a similar passion — and, feel like they're being listened to. One of the best ways to get people to "like"your page is to use it as a forum where you ask and listen to your audience's advice. Let your customer, donors, volunteers, etc., lead by turning your business page into a place where users can express themselves — talk about what they don't like, and things like they'd like to see you do in the future. If you have an upcoming campaign, initiative or product you're working on, encourages people to offer their input. If word gets out that your Facebook page is where you go to get ideas, suggestions, feedback and opinions, people are going to want to be a part of that. Make your page the place where your audience can go to get heard. Remember, the more "eyeballs" seeing your page, the better!
Image courtesy of smallbiztrends.com.