Feedly as Firefox Add-On and as Google Extension is brilliant
IÂ admit, I am always enthusiastic when trying out a new tool, service or method. So nothing new here, the new tool of the week is Feedly, an add-on for Firefox (also available as extension for Google Chrome, beta) and it lets me read my RSS feeds in a magazine style, using tags and topics to organize all feeds items. It has featured category, uses the pictures available in the feed to illustrate and to combine content and layout. Feedly makes it a pleasure to weed through my reading list.Â
This is a screen shot of today's edition: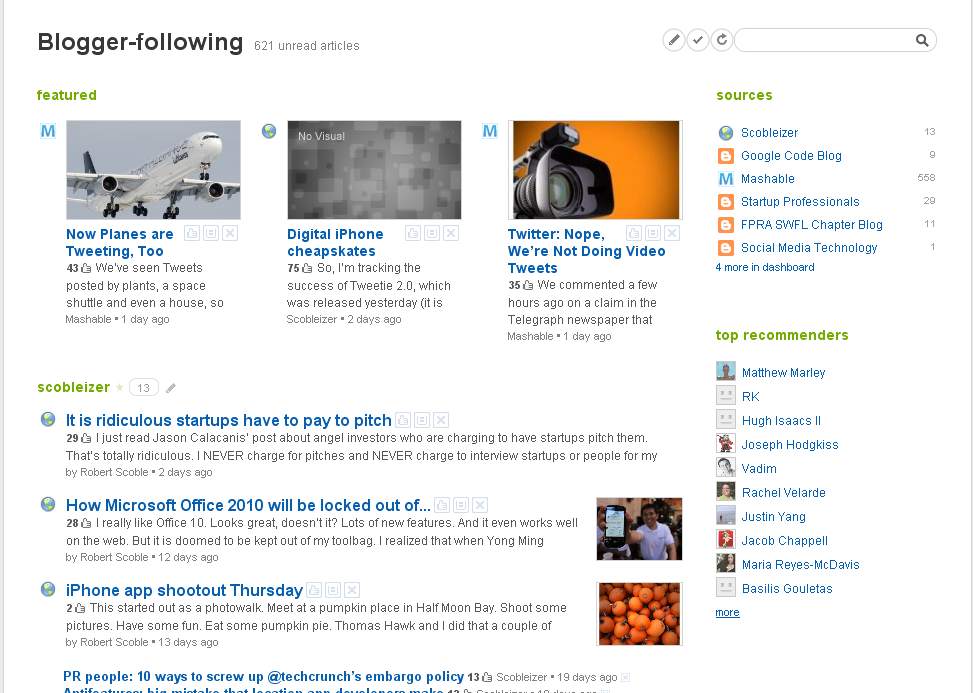 Doesn't it look beautiful? It gives me the images, a headline, sharing links and fast access buttons to clear non-relevant headlines off the screen.
And if I wanted to join a conversation on Friendfeed, I would be able to do it directly from Feedly. Brilliant.
Try it out! www.feedly.com
Â