Formatting Your Content: What Blog Software is Right for Me?
In another post, we talked about blogging as a format you can use to build website content, including some back-to-the-basics info onwhat a blog is, tips for getting started and avoiding blogger's burnout. Here, we'll focus on the software available, and how to determine the best fit for your needs.
Bottom line, the type of blog software you choose is mainly dependent upon the current state of the rest of your online presence. If you have static web pages, you might want to consider using a self-hosted WordPress installation. This would allow you to easily convert your static pages and start blogging in a short period of time. What's more, the chances are good that your current website design can be transscribed by your designer into a WordPress theme.
However, if you have already a fairly expansive website built on top of a content management system (CMS), you can ask your web developer about integrating their favorite blog software with your website. He or she will probably be able to offer you several options to choose from. For example, our CMS, Pauli Systems – Community Suite, includes membership administration, photo galleries, and an events calendar feature, and integrates very well with open source blog software that is developed in the same programming language. And, the layout can be seamlessly integrated.Â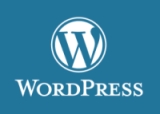 If you don't yet have a website, think of a domain name and order a self-hosted WordPress installation; WordPress.org provides you with a list of hosting companies. We have an easy two-minute WordPress site signup available, that offers variety of templates.
Here are the must-have features for blog software:
Auto-creation of RSS feeds
Auto-creation of archive pages by date, by categories, by authors
A widget section and ability to have 3rd party code displayed from Flickr, YouTube, e-mail signup forms and recent posts
WYSIWYG editor for content production and formatting
Easy upload feature for images
Comment administration with moderation and spam prevention
Effective creation of meta tags for description and page title to be visible for search engine's and optimized for social media sharing on Facebook, LinkedIn, Twitter and others
A closing thought:
With more frequent updates on your blog and, therefore, your website, you will increase the visibility of your company on search engines for various keywords. Make sure you are able to benefit from it and have your domain name be part of your blog's address. For example, Â blog.mycompany.com, or www.mycompany.com/blog is fine, as well. Keep in mind that if you use a service such as WordPress.com or blogspot.com, they will benefit from increased search engine visibility, not you and your business.