How A Google Search Works – in Theory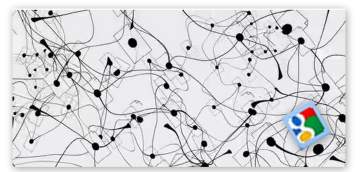 New York Times article: 'Search Engine Optimization and Its Dirty Little Secrets' exposed how JC Penny and their contracted Search Engine Optimization company games the system to have JC Penny show up on page one of google search pages all the time for almost any items that can be purchased, quite a few businesses have gotten confirmation of what they actually suspected a long time now. There is a whole Black Hat industry making a lot of money and getting you banned from the search engine giant or our rank the competition and help increase the necessity to resort to Search Engine Marketing. And of course the conspiracy theorist are at it again. And can you blame them? 
Today we publish a resource list of articles that spun off the article of New York Times  and hopefully provide more insight, more levelheaded view and more explanation.  (Updated: 2/14 – Read also:  "Online Community Could Help Google" on Relevanza's Blog.
How A Google Search Works
 First up a Video by Matt Cutt's the Google employee mentioned in the article and responsible for the anti-page-spam squat at Google.
[youtube:BNHR6IQJGZs]
This weekend's list of articles:
New York Times: The Dirty Little Secrets of Search
And for a little chuckle, the sequence in "NPR's Wait Wait don't tell me" (Found on Search Engine Land)
The show, which aired on February 5, had host Peter Sagal stumping panelist Roxanne Roberts, at first, with a question about the news:

Sagal: It's tough to break through the monopoly on search that Google has, but Bing has done it. How, does it turn out, does Bing find things on the internet?

 Roberts: I never use Bing. This is a problem. I know it's shorter.

Sagal: Well, it makes sense because, well, what do you do when you want to find something on the internet?

 Roberts: I search Google.

 Sagal: So does Bing.
The audience is then heard erupting into laughter. Sagal goes on to explain the story, ending with this zinger:

 Once caught, Bing did not deny it, but they said stealing Google's searches is only one of their many proprietary search methods. They also steal Yahoo's searches, and in a real pinch, they ask Jeeves.