Online Advocacy: Help Your Organizations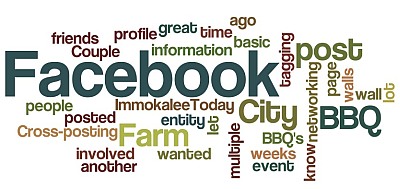 Facebook makes it easy for you to be an online advocate for the organizations you care about, and spread the word about events and good deeds happening in your community. How? Tag it!
Cross-posting on multiple Facebook walls by tagging
Couple of weeks ago, I posted basic information about the Farm City BBQ. It's a great networking event with a lot of people. So, I wanted to let my Facebook friends know and, at the same time, post on Farm City BBQ's Facebook wall and on the ImmokaleeToday Facebook page, another entity involved in the BBQ. This is the post on my profile: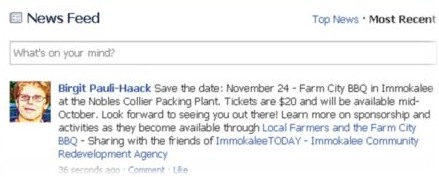 You see the linked areas changed colors: they spell out the tagged pages and, when a reader hovers over it with their mouse, a little window opens with the Facebook information, the number of people who "like" this and how many of my friends like this, including a subset of my friends (with avatar profile squares).
Here is the information shown when hovering over the first link. It goes to the FarmCity BBQ page:

And, here you see the information when hovering over the second link: it goes to ImmokaleeToday, also with profile picture, total people who "like" this, and the subset of friends.
With that, I was able to provide more than just information about day, time and location. I also provided my friends with an opportunity to head over to the associated Facebook pages and find out more themselves.

By tagging the relevant Facebook pages, I was able to not only provide links to the pages for my friends, but was also able to have the post show up on both organizations'Facebook pages and there for make them part of the community there as well.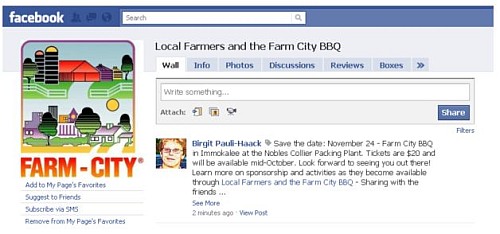 Again, tagging starts with an "@" sign and after you start typing the name Facebook suggests search matches :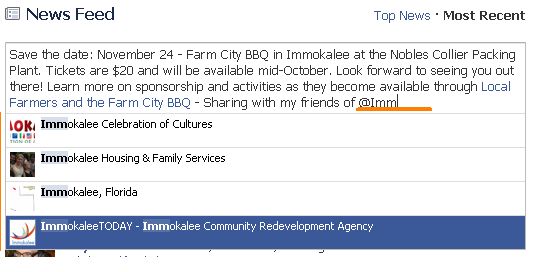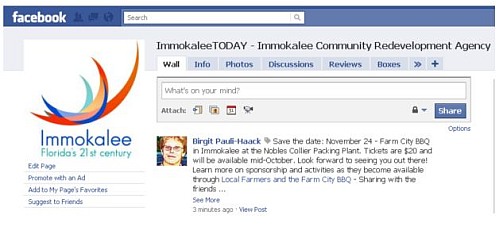 In my view it is important that you as an organization allow for your fans to show up on your Facebook Page wall with their comments and contribution. Especially if they are tagging your organization on their personal profile! You site become very one way if only your own posts with your logo is populating your Facebook page. But more on that in my follow-up post.