Ping.fm – A Tool for Social Media power users
Feed your Facebook Page through Ping.FM
If you have not yet created a Facebook Page you might want to start on this page:
Facebook: Create a Page or Manage Existing Pages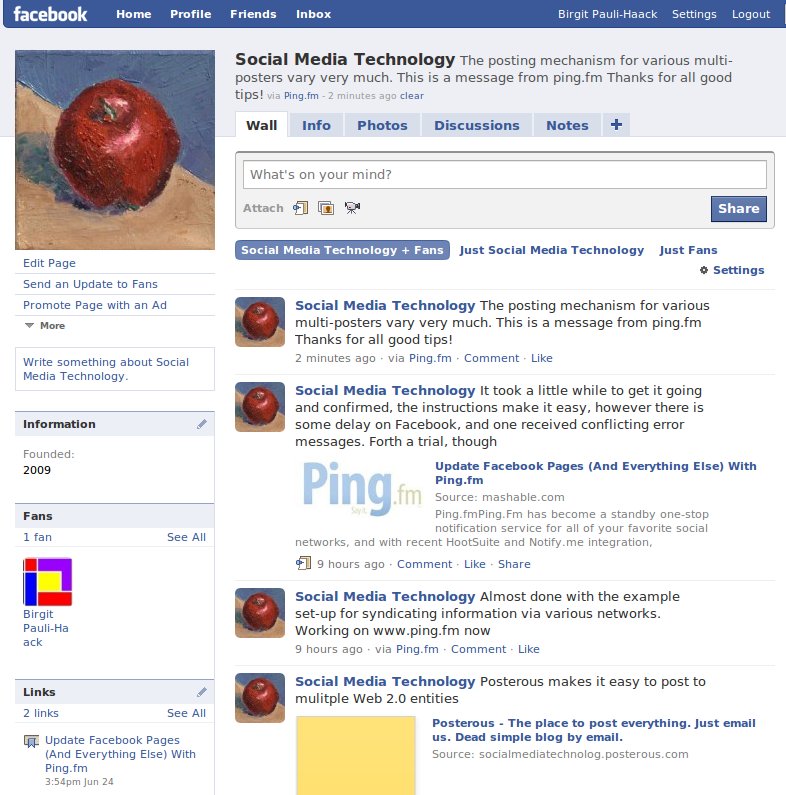 In the meantime we have successfully integrated Ping.fm with Facebook and are now able to post on various places through Ping.fm.
Here is the link to the help site created by Ping.fm. Here's how to set up posting to Facebook Pages.
[Photo]
Now looking at the Social Media Technology Facebook Page we will recognize the Ping.fm posting in the feed among the suggested links.