Some of you follow our company's Twitter stream @PauliSystems or follow Birgit @bph on Twitter, where we share mostly other people's blogs posts, links to particular interesting news or just point to our favorite books. Sharing the most clicked on stories are worth sharing it to a broader audience and keep a permanent record of them.
What makes people press the back button, shortly after visiting your website? Why do they bail out so quickly? And what can you do about it?
@paulisystems: A MUST Read for any business with a website.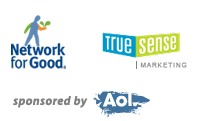 The Call to Reinvent Donor Relationships
@bph : Great Charts: NetworkForGood Multi-Year Donation Study.
With Twitter Analytics, users will be able to see a plethora of data about their account; for example, information about which tweets are most successful, which tweets caused people to unfollow, and who the most influential users are that reply and retweet their messages. (To be released end of 2010)
Retweeted by @paulisystems

Robert Scoble interviews the founder of Gravity, Amit Kapur, formerly COO of MySpace. Gravity shows a future where the content world could bring you new experiences based on what you Tweet or Facebook about. Here's the founder showing more about how it works.
@bph: Great interview w/ Gravity by @Scobleizer
Our Favorites on Twitter Right now