You can use various web applications to deal with Twitter's RSS feeds.Â
Each Twitter Search has it's own RSS Feed. Enter the keywords, click on the "Feed for this query" link and add it to your RSS Reader. TwitterSearch is probably the best way to familiarize yourself with Twitter, by searching for a topic of interest. Just entering a few keywords will show you a set of Twitter users, talking about your chosen topic. Click on their Avatar (= profile picture) to check out the "ppl" (= ackrynom for "people"), and their other tweets (= posts to Twitter).
Sometimes a group of people (ppl) tweeting about a topic agree on a so-called hash (#) tag and a twackrynom, to post together on a particular topic. Southwest Florida Twitterers (also called "tweeple") post under #swflorida or #swfl. A trending topic right now is "#iranelection". Tomorrow starts the AAUW Bi-Annual National Convention, and you can follow #aauw09. If you would like to review the Google I/O conference (end of May, 2009), search #googleio.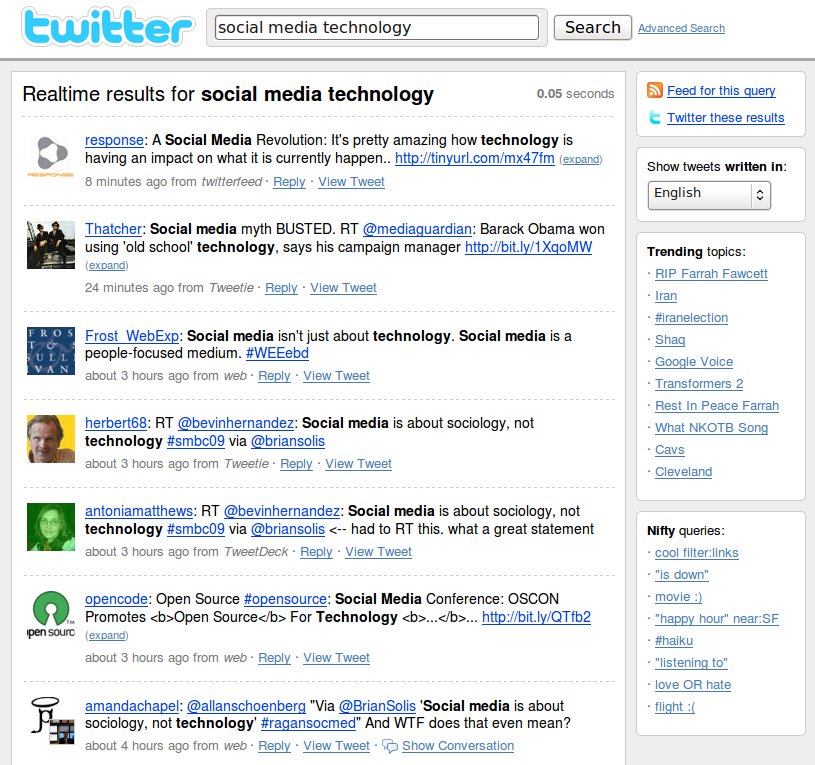 Take any RSS feed and auto-tweet it with TwitterFeed and add a bit.ly link to it to keep track of click actions. Twitterfeed.com will auto-post any RSS feed you deem fit to post, and will do so automatically. The feed can be from your blog, from a client's blog or from any other RSS feed. Twitterfeed allows you to prefix and postfix the tweets. If you have an account and an API key for your url shortener, Twitterfeed will use it to shorten your blog url, and it will allow you to keep click-through statistics for your posted Twitter links.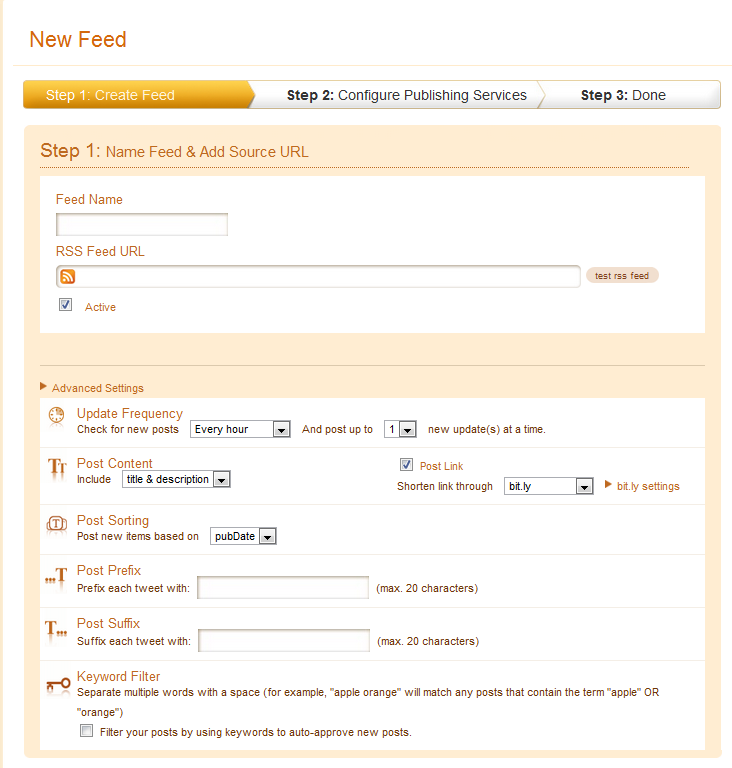 RSSFriends allows you to look at your followers, friends and favorites differently. The twitter.com web site is so rudimentary, that there are literally hundreds of twitter applications out there that make up for the short comings of twitter.com.
Many people actually do not speak of twitter as a web site, but as a platform, and there are rumors that extending the API (application programming interface) for commercial use might be a better business model than plastering advertising all over it.