You Need News — or it's a Snooze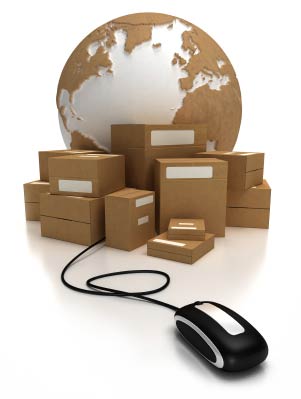 Let's admit it, we all love news. We love it hot off the press, especially if it's about something that we are passionate, or have a need to know more about. And, there's no better way for your customers and potential customers to know more about your latest achievements, projects, products, community-related updates, (in other words, your news), than having a news section on your website, where you can easily post new information right away and on a regular basis.
Think you're company or organization is too small?' Think again. It doesn't matter if you're a small or multi-million dollar company,
your website needs a news section that's kept fresh and up-to-date
. Here are some reasons why¦
1) Which company do you think will have more traffic to its website? A company that shares the latest happenings and innovations within its industry, or a company with a stagnant website, devoid of any news? Your news page shows customers and visitors that you are proud of your achievements, offer an expert point of view, and that you're always striving to grow and stay ahead of the curve. What is "news", you ask? Anything you want customers to know about your organization, its employees, volunteers, or members, that generates interest and enthusiasm for what is happening on your turf, on a daily basis. For example, tell people about the cutting edge technology you're bringing on board to fulfill orders speedier than ever, or share a story about a group of your volunteers who recently spent a weekend laying sod and landscaping a newly rehabbed home, or how one of your Board members spent a month in a developing country helping build an adult learning center. Bottom line — give your online champions (the folks that do business with you) something to talk about and share with their family and friends!
2) It's another marketing tool in your arsenal! Why did you build your website in the first place? Probably not because I just felt like it?. We are online to promote, market, and profit from the products and services that we offer. To further that cause, you can easily link news and updates to other sections and pages on your website, that talk about your projects, products and services. How about sharing customer testimonials and kudos, too? Once you've got 'em hooked, keep them there, and keep 'em coming back.
3) Let's not forget that search engines — Google, bing, Yahoo — love websites with updated and relevant content. Publish new news and updates frequently, and your website will climb up the ranking charts! The higher you're ranked, the more targeted traffic you amass,which, as we all know, means more success.
And, here's a useful tip about posting news"
Use links! Link to other pages on your site that have additional information about the topic, or where you have archived old, but relevant news. Use links on your news page to draw your visitors deeper into your site. The depth of information you provide underscores your expertise, making you and your site the go-to-? place on the web for your products or services. And, internal links can support navigation on your site, making it easier for visitors to get to the information they want.