We believe in sharing knowledge and spreading ideas. And we communicate via different methods with our peers, entrepreneurs and the linchpins from all walks of life. Join us through venues such as Twitter, Facebook Page, Above the Noise News, and other free or low-cost events facilitated by Birgit Pauli-Haack and Team Pauli Systems.
Pauli Systems, LC
4001 Santa Barbara Blvd #340
United States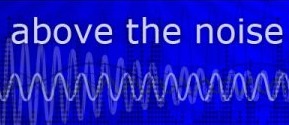 We share in regularly irregular patterns, tips and tools on how to rise above the internet noise, and discuss case studies of what works and doesn't work. We also include online user statistics and services that are relevant to business owners. We also publish "Site Reviews", test reports for small business online tools and online case studies.
Connect via the Social Interwebs
Birgit Pauli-Haack is tweeting on two accounts: One is @bph and the other one is @paulisystems so what's the difference?
@bph is the personal account, connecting with my peers as programmers, other space nuts and doing research in terms of new technologies, catching the local, national and worldwide news, listen in on gadgets news, and connect with support people regarding services we use as company or personally.
At times it will get a bit overloaded either with local happening or with space related news and conversations or with chats I follow, re: #gutenberg #blogchat #custserv and others…
On @paulisystems we mostly try to inform more focused, be available for customer on a more immediate basis, especially when away from the office computer, we watch the immediate interest space for our customer and curate some of the news found, comment on developments and point out additional data behind some mainstream media news. It's of course also fed by our RSS feed from our Above the Noise Blog. And sometimes the borders blurr and @paulisystems RTs @bph and vice versa.