Testimonials – What other people say about us
Nobody and I do mean nobody does a better job of keeping the #WordPress community informed about the progress of #Gutenberg than @bph with her Gutenberg Times. Thank you Birgit. Your Saturday morning newsletter is a must read!
Bud Kraus
JoyofWP
The other day, I received this kind note from a new customer….
Thank you for all the good work you have been doing to help improve my website. I've been on the hunt for the last few years, trying to find someone who is competent and trustworthy – And I believe, I have found that in your good services. And so, I am looking forward to better days ahead at my website with your continued guidance.
Kind regards, Jack Doyle – PopHistoryDig.com
I've worked with Pauli Systems for more than 10 years. Recently I formed a new non profit and there was only one place I trusted to help with the web development: Pauli Systems. The knowledge and commitment of this group is unbeatable. The response speed is super. But, most importantly, I learn more each time I reach out to them, and that makes me a more powerful CEO.
I watch other nonprofits and for profits struggle with site management— I never worry, because I know my experts are both savvy and fee-friendly.

Thank you to Birgit, and the team for sharing their talent!! — Cyndy Nayer, Naples
25 WordPress Influencers Our Team Has Learned From (Oct 24, 2018)
"Over the past year, the team at Pathfinder SEO has relied on these WordPress influencers to inform, entertain and help guide us in the world of WordPress. If you are new to the WordPress space, we recommend you follow these helpful people on Twitter and check out what they are up to in their day-to-day. Hopefully, following them will be just as helpful to you as it has been for us." —

Erik Wardell, Pathfinder SEO

Birgit Pauli-Haack – @bph
Birgit is a dynamic lady. Between managing Pauli Systems, Gutenberg Times, and WP4Good, she still finds time to curate helpful WordPress information for everyone who follows her. She seems to always want to help others and we dig that she's using WordPress to make the world a better place. We aspire to follow in her footsteps.

15 Developers Who Are Leading Big Changes in the Nonprofit Sector
Technology is no longer just a way for charities to gain exposure for their respective causes; in many cases, tech is actually becoming a focal point for these organizations.
This shift in focus means the nonprofit sector is now bursting with talented developers who are at the very top of their games. Whether they're increasing access to education, advancing diversity within the tech industry, or championing the success of multiple charitable organizations, these folks are working hard to give their all—and give back—every day.
If you're considering a career in coding for a nonprofit, let these 15 developers inspire your journey:

FullStack Academy
Birgit Pauli-Haack is a web and mobile strategist and a coder for nonprofits. In addition to running her own web development agency, Pauli-Haack manages a WordPress community for nonprofits and serves as Technology Strategy Manager for NPTechProjects, providing education and support for nonprofits in Florida and online.

---
Sandy Lender, Fantasy Author & Chair of Naples Writers' Conference
Most recently, Birgit awed me with her exemplary web-building and web-managing skills by developing an interactive site for the NPC Writers' Conference. The platform she created provided an easy way for me to post news during the months leading up to the conference. The search engine optimization skills she employed to bring attention to our event brought added value to an already impressive gameplan. Birgit knows how to optimize an organization's (or an event's) online presence, not just for advertising exposure, but also for continuing/future SEO and up-to-the-minute communication. Her brain is in constant motion.
Bethann Kassman, CEO of Go Beyond Network
I wanted to introduce you to Birgit Pauli-Haack from Pauli Systems. She does a lot of internet/web training and web development for non-profits. But more to your interest, she is now working with a number of small businesses to educate them to the value of the internet and how to develop the most basic of web presences. Much of her work uses free programs and she is in tune with the concept of modules and basics for start-ups. From my perspective, she is probably one of the most forward thinking internet specialists in Naples.
A Review on Yelp by Mary Rack. Project Manager AAUW California
Professional – Responsive – Easy to understand – Dependable. That's how Pauli Systems treated us. Our project was important and our budget was limited. They took the time to understand our needs and limitations, and the website they designed met both. They used plain English to explain how websites work and how their plan for ours would represent our business. Their broad experience enabled them to suggest things we had not considered. That made the outcome even better than we hoped. We always felt our work was a priority because of their availability and dedication to getting the job done according to plan and on schedule.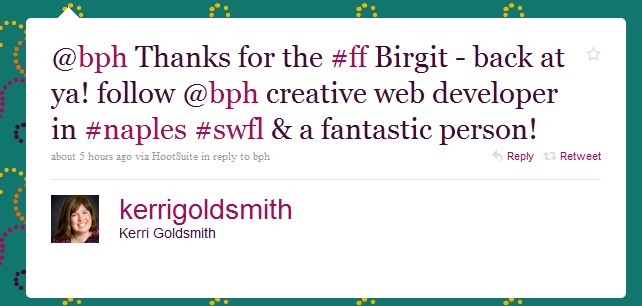 Joy Davidson, Mezzo-Soprano, Professor of Music Emeritus; Actor wrote:
Very happy to announce today the official publication of www.joydavidsonpresents.com, an effort of Gary Jung, Jeremy Davidson and Birgit Pauli-Haack who is a genius and took Gary's early work with added technical coop from Jeremy and video editing from Jennifer [Marquis] in her office and these are the results. She has put up a facebook page, also Joy Davidson Presents. Hope you'll "like" and become a "friend"!
Maggie Caruso is Senior Market Director at Florida Trend Magazine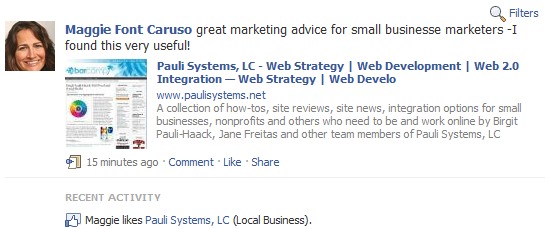 Loane Tina Collins, UnanimousMovie.com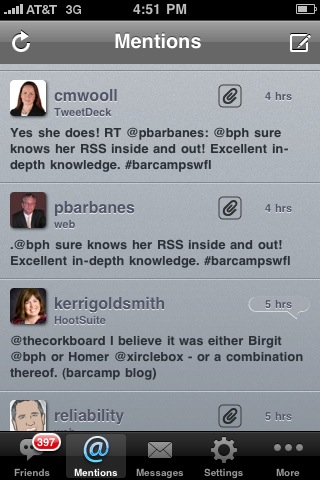 Team Pauli Systems, LC has worked tirelessly implementing changes that had to be done on a deadline, maintained open and clear communication with me regarding thoughts and ideas, and kept me informed of their work schedule, so that I have never been left wondering when she, or her team, would be able to work on the site.
Team Pauli Systems brought our club's online presence to a new level of attraction, interest and functionality, all the while educating other members of our board about internet matters. Their work has been inventive, the design and technical decisions outstanding.