NewsPress: Blogging as marketing tool to be discussed
Update January 24, 2011:
The presentation has been posted to slidehare.net
---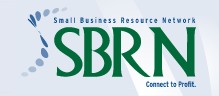 Online Resource: NewsPress Business Briefs
The Southwest Florida Small Business Resource Network will address blogging in relation to social media marketing at "The Best" series event January, 20 5:30 – 7pm at Holiday Inn Fort Myers Airport at Town Center.
Attendees will learn tips and tools for blogging and the benefits of it.>
Guest speaker is Birgit Pauli-Haack of Pauli Systems, an expert in the field of Web strategy, Web development and Web 2.0 integration.
The event, sponsored by Florida Gulf Coast University's Small Business Development Center, is from 5:30-7 p.m. at 9931 Interstate Commerce Drive in Fort Myers.
Register now! sbdcseminars.org. The cost is $15 for members, or $20, which includes refreshments.
Following the presentation is the network's monthly "Network After Five" social event, where members exchange ideas for growing their businesses.
For more information, call 745-3700.
Update: January 24, 2011: The presentation has been posted to slidehare.net