SBDC Workshop: Using Social Media to Increase Your Website Traffic
We had very lively and interesting discussions throughout the 90 minutes presentation. Participating business owners contributed good questions and conclusions. As promised, the slide deck is published on slideshare.net for your self-study and for following up on all links mentioned during this event. Harry Looknanan and I also discussed some more ideas regarding an upcoming Social Networks Bootcamp for Business Owners. If you have particular topics or questions that you would like included, please post them in our comment section below. Also if you are interested in attending the Social Networks Bootcamp session, let us know and we will make sure that you will be notified.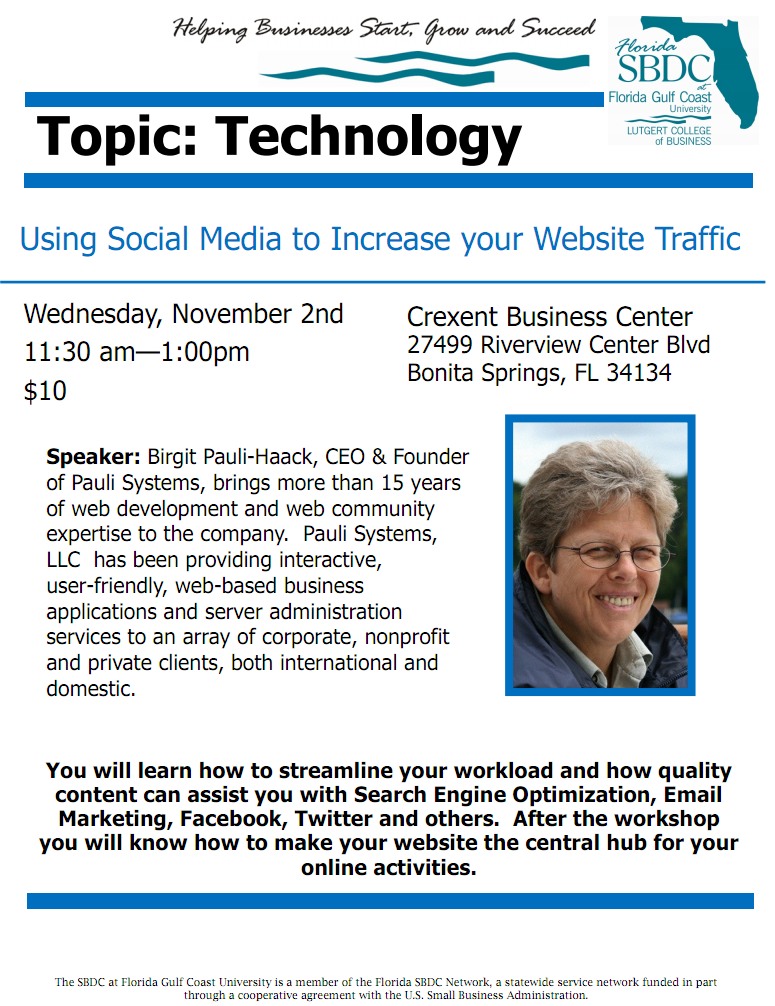 Wednesday, November 2, 2011 11:30 am – 1:00 pm in Bonita Springs.
27499 Riverview Center Boulevard, Bonita Springs, FL 34134
Register Now: http://goo.gl/8yeJ8
You will learn how to streamline your workload and how quality content can assist you with Search Engine Optimization, Email Marketing, Facebook, Twitter and others. After the workshop you will know how to make your website the central hub for your online activities.